The restoration industry is not what it used to be. Increases in performance monitoring, risk exposure, administrative requirements and ever growing severities due to climate change, all contribute to the complexities of running a restoration business. There's constant pressure to ensure the job follows standard service levels and gets done quickly. That said, many of these hurdles can be easily overcome by having the right tools and solution in place. To that end, let's take a look at the top three challenges within the restoration industry, and what business owners can do to help mitigate those challenges.
1. Data storage
Information management and data storage has changed a lot in recent years. An entire filing cabinet's worth of documents can now easily be stored on a 120 gig flash drive that costs $40. The problem with this is that keeping important job and company data on a flash or hard drive poses a major risk for any business. The cost to maintain and manage local servers has not decreased, whereas on-line storage has. What is more, from a risk management perspective, managing and storing all that data on-site can cripple any business should they suffer a major loss. The Red Cross has reported that around 40 percent of businesses hit by a natural disaster, such as flooding or a wildfire, do not bounce back from the event. Although there are many reasons for this, one major deterent keeping businesses from getting back into their routine after a catastrophe is the fact that all of their important data may have been destroyed.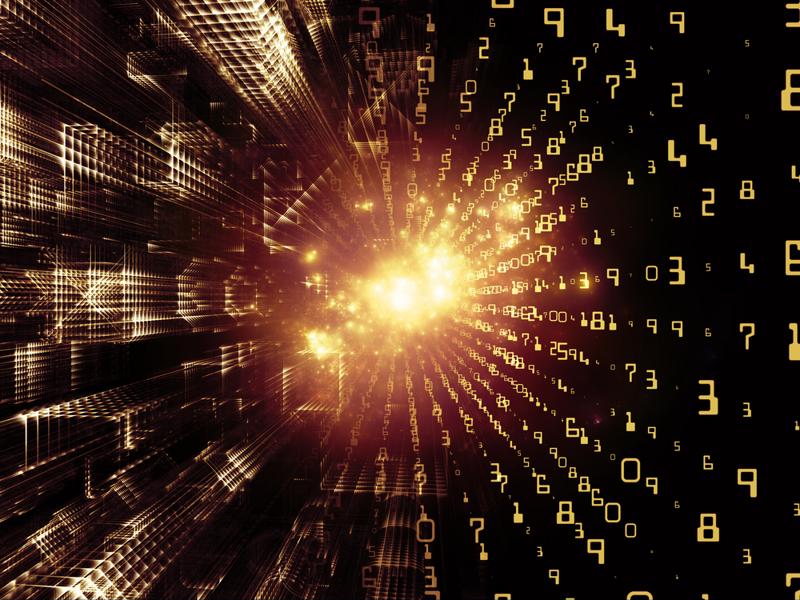 Research and consulting firm TechVision found that the amount of data companies are needing to store and manage is doubling every year or so. This task becomes even more challenging for companies managing their data on-site. Having to constantly manage and scale up the hardware used for storage simply isn't cost efficient. Storing your data in the cloud is the best way to combat this problem since cloud-based storage is incredibly scalable and cost effective. Utilizing DASH restoration management platform allows for a once and done solution to your data storage needs. On top of that, having your information in the cloud makes it much more accessible in the wake of a disaster. While you should also consider investing in a backup solution for your most important records, having it stored in the cloud is a great first step toward mitigating the risk of total data loss.
2. Performance levels
The key to getting recurring business is not only great customer service but also by shortening the claim lifecycle. Today's claim environment means staying on top of all important job milestones and properly reporting those milestones. Carriers award claims to companies that are top performers. That means if your company is performing below market average, chances are you are not getting the lion share of the claim pie. However, for any company doing program work, it's near impossible to remember every carriers unique claim requirements. That is why Next Gear Solutions developed a comprehensive workflow system to help navigate this challenge with ease and automation. Combining DASH's workflow builder and powerful integrations with both Xactanalysis and Symbility, restoration companies can streamline their operations and avoid having to guess what requirements come first. This enables companies to better manage their schedules and line up their teams more appropriately.
"The restoration business is fast paced."
To help owners and managers track performance, Next Gear Solutions developed exclusively for DASH, VPASS. Based on Six Sigma methodology, VPASS is a dynamic and transparent method of measuring and quantifying overall performance, while more importantly predicting future performance.
VPASS is the first performance score that predicts future behavior by using the past. This metric uses past performance to help owners, managers, and their staff understand how they are performing and how likely they are to be compliant going forward. VPASS becomes a critical tool for top performing restoration companies to leverage data-driven business intelligence to compete and capture larger market share.
3. Communication
Communication is the principal catalyst in determining whether a job will receive positive or negative reviews. Ensuring that all communication channels are open is pivotal to a company's success. This is why DASH and DASH View, not only move information in real-time, but also increase communications like never before. Capturing and sharing information from the field in real-time provides a window into the job. No longer do you need do you need to play phone you to quickly send from photos to non-confidential notes to people outside your organization through a simple email link. Insurance adjusters, external stakeholders and the customer can all have easy access to important information, thereby strengthening the relationship you have with these people and ensuring the job gets finished without hiccups.
The restoration business may have its complexities, but that doesn't mean that they can't be overcome. Rather, market leaders all over the world have adopted software such as DASH to optimize their operations. DASH Enterprise was built to accommodate the most strenuous of data, performance or communication issues the average contractor will run into. To find out more about all the amazing things you can do with DASH, be sure to talk to our sales team.